Now then. Wasps season's opener is not far away now. It's been a while since my last blog piece, so thought I'd pop down a few thoughts about the months ahead.
Excited about
Seeing Vaea Fifita in a Wasps shirt. My favourite player not wearing Wasps colours in recent years was Tom Croft. Always loved him for the Lions, loved him in a England jersey. Proper athlete, very unlucky with injuries. This chap reminds me of him. I remember seeing Fifita's game for the All Blacks vs Argentina a few years ago, causing carnage in the wide channels and I really hope he can replicate that for his new club. I expect him to start at 5 on Saturday but expect to see a fair bit of him at 6. Exciting signing.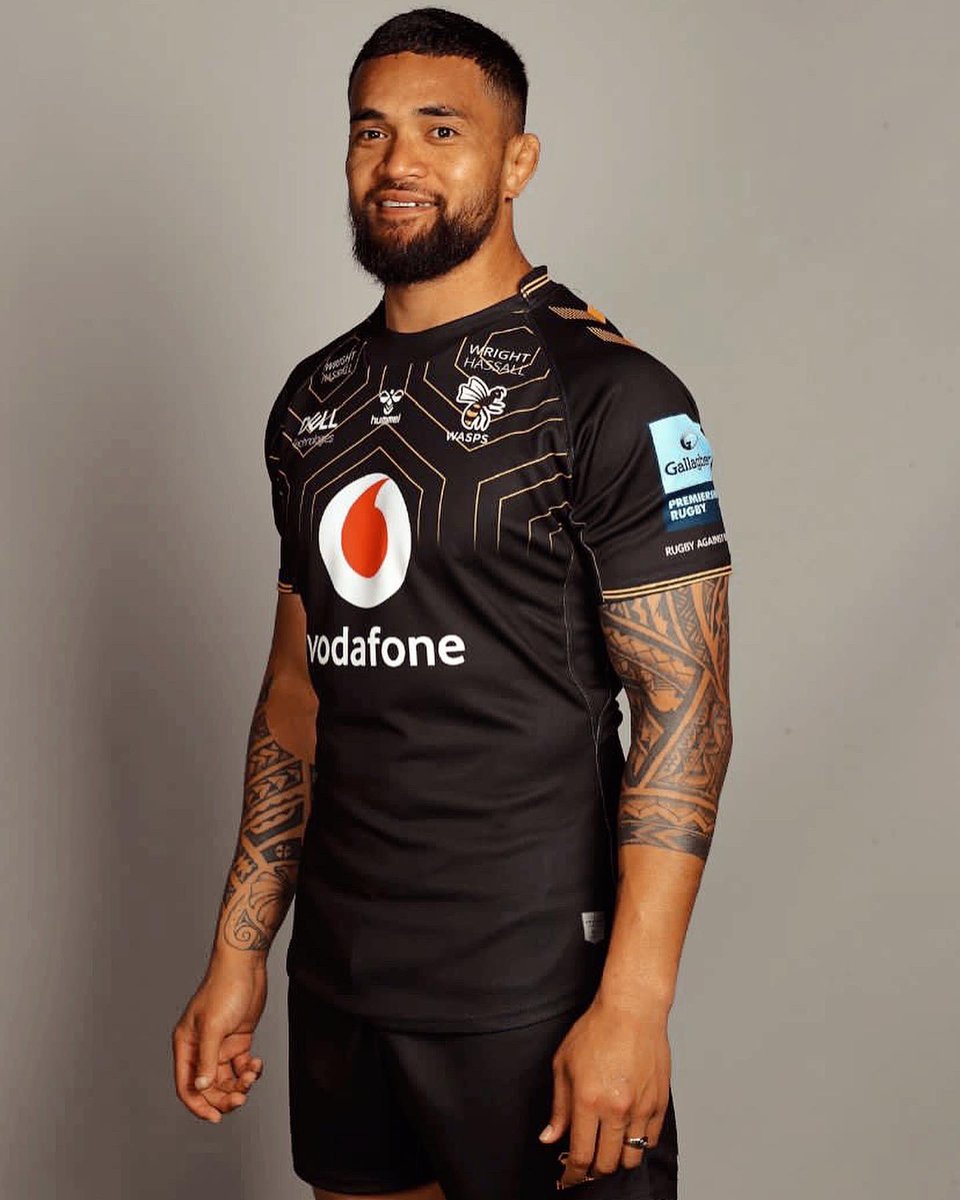 The new training centre. I was in the area visiting relatives a week before it opened and drove down to have a nose. It's in a lovely area and though I didn't get past the car park, I did manage to commandeer an unsuspecting Josh Bassett who was heading out to his vehicle. He waxed lyrical about the move and it seems to have finally closed the chapter on what had clearly become a source of frustration for all of the staff. I strongly believe it can aid recruitment and hopefully reduce injury. Looking forward to having a proper nose around when fans are allowed a look; I think there's talk of that over October half term.
Seeing some of the lesser seen academy lads in action. On the surface Wasps have got problems in the centre, in terms of injuries. What I hope it will mean is we finally get to see Will Simmonds and Sam Spink in particular put their own injury issues behind them and get a run in the team. Both are highly rated and I'd always prefer to see a lad come through than a lad bought in get a chance. I also hope that academy graduates Charlie Atkinson and Alfie Barbeary recover quickly from their knocks. Both exceptionally talented players, fingers crossed they won't be on the side-lines for too long.
Seeing the impact of the new coaches. If you look at the Wasps set up, there's been a decent turnover in the summer and some big changes, with a new defence coach, new attack coach and a full time scrum coach. I'm intrigued to see what difference this will have on the structure on the both sides of the ball.
Being back at the stadium. Watching live rugby. Starting this Saturday!
Concerned about
The obvious really, the injuries Wasps are carrying over from last season. Jack Willis, Joe Launchbury, Alfie Barbeary, Ryan Mills, Paolo Odogwu. If they are fit, they start and would start for most premiership teams. Sadly we are unlikely to see much of them until later in the calendar year, or even in the new year. Let's hope when they do return, their injury woes are behind them and Wasps are still in a competitive position at that point.
Leicester Tigers. I've quite enjoyed the last few seasons where Wasps have generally had the better of things, particularly since the move to the Ricoh. I fear this tide is turning. They seem to have recruited well, rediscovered their DNA and look pretty impressive. Might struggle a bit when internationals kick in, but credit to Steve Borthwick, he's got them organised. Annoyingly.
Completely losing interest in international rugby. The Lions tour was awful wasn't it? Absolutely dreadful advert for the game. For me, many of the England performances in the six nations and the autumn internationals weren't dissimilar. It's not what people want to see and it's not why people play the game. England have got the players to play a more varied style and I hope we get to see it this year.
Predictions
League position – 4th
Young Player of the season: Alfie Barbeary
Player of the season: Thomas Young
Star recruit: Vaea Fifita or Ali Crossdale
Top try scorer: Josh Bassett.
Enjoy the season ladies and gentleman. It is nearly upon us.