'Chris, what has happened to you? You're a disgrace!' The printable versions of last night's conversations at my brother's house. I'd just informed my older, now agitated sibling that I haven't watched a single minute of any of the Lions warm up games. I probably won't watch the game today either as I'll be travelling back with his words of disgust ringing in my ears.
My brother is slightly confused by it all. He pointed out I normally love the Lions. He pointed out that  this potentially would have been the tour I'd have wanted to go on. I'd spoken about that for years. I've always wanted to visit South Africa, follow the team around, swim with sharks, do a safari, etc. I think I'm slightly confused by it all too. Like many of my generation, I was mesmerised by the 1997 tour to South Africa. The 2009 tour to the same country was pretty epic with the second test, despite the outcome, one of the best and most physically brutal games I have ever seen. The 2013 tour to Australia was really enjoyable with the third test a brilliant way to remind the rugby world of how much value the Lions concept has. The last tour to New Zealand produced some really good games and the tied series was a really good outcome for the tourists and was one that I really embraced. The list goes on.
Now though, I'm struggling to get too interested and it's not much to do with Wasps players not being involved. With Joe Launchbury and Jack Willis injured, as well as the limited appearances by Alfie Barbeary in 2021, any hopes of any Wasps representation were over way before the squad announcement.
I think it's far more down to the following points and I wonder if anyone feels the same?
I'm not sure the tour should be taking place. Covid cases in South Africa are absolutely surging and the fact that all the games look set to be closed entirely behind closed doors isn't exactly the image you have of a Lions test series. You picture a sea of red shirts in the crowd. The Lions, Liiiions chants. Covid cases have caused problems already for both the South African team and the Lions team midweek and it feels a little unsafe that they're playing, presently. Sport without fans is not the same and I really wish a solution had been found to postpone / relocate the tour given the current circumstances.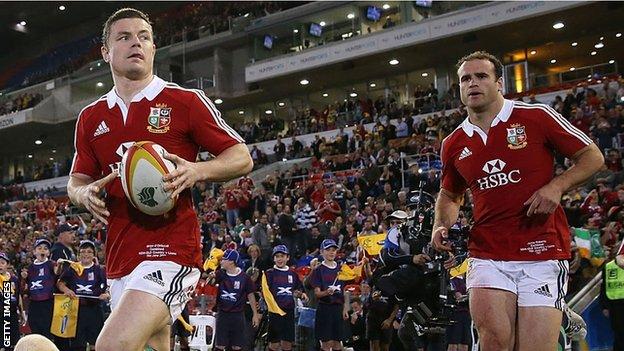 I think one of the thing that appeals to me about the Lions is you get to enjoy supporting players you normally dread your national team coming up against. I'm thinking Keith Wood, Scotty Gibbs, Brian O'Driscoll, Tom Smith, Jamie Roberts, Sam Warburton, Jonathan Davies, etc. I'm looking at the squad now and I'm sure players will emerge but I'd be curious to know what players fans are genuinely excited to see? I follow an account on twitter that can state some pretty frank views that I don't always agree with, but I think this screenshot is one that I can resonate with:
Similarly, there's not many players in the South African squad I'm particularly excited about seeing either. Cheslin Kolbe is the one exception to that but when I think back to their 2009 squad their forwards in particular were household names. Now, you only need to travel up to Sale to see a lot of their squad in action!
The Euros. Growing up I was football mad, far less so these days. But seeing England do so well and seeing the happiness it is bringing to so many of my friends and family (my angry brother aside who still thinks Gareth Southgate is out of his depth) is fairly intoxicating. I'd be lying if that wasn't a significant distraction at the moment.
As mentioned, I'd be curious to know how others are finding it. Once the test series comes around I am sure my curiosity levels will increase but currently…